GUITAR MAKING COURSE 4 HOURS
GUITAR MAKING COURSE 4 HOURS
Always dreamed to build a guitar yourself?
Learn at Riemersma Guitars guitar building courses to build your own handmade guitar.
During the guitar building courses you will learn which steps there are in the building process of a guitar.
At the end of the course you will go home with a beautiful handmade guitar, which is built according to the guidelines of Riemersma Guitars.
Results of the course:
– You know which types of wood are available and which ones you can use best.
– A step-by-step plan and guidance in the manufacture of a handmade guitar.
– Self-confidence to build a guitar yourself at home.
Novice guitar builders and advanced builders are welcome. Special experience in woodworking is not necessary, but naturally it helps. Most of my students have a normal job in daily life and often have nothing to do with woodworking. Precision is required to make a sounding instrument. We often work with 10th millimeters!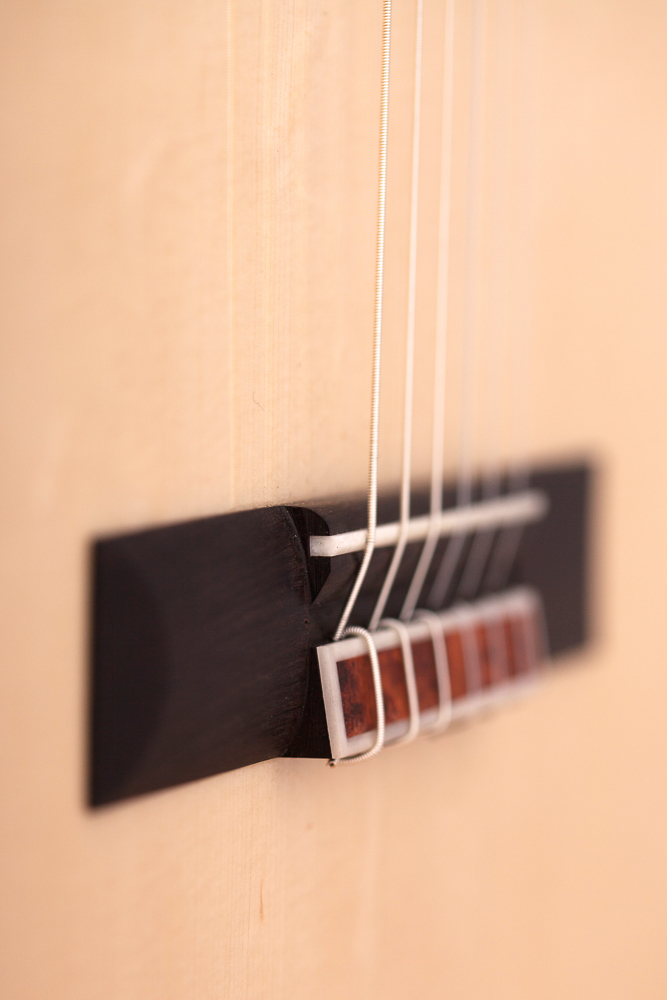 Never thought that it would work, make a guitar yourself. The first lesson is strange, you look at the wood and you watch the guitars already made by Ramon. You just play on … hm sound good. You look back at your package of boards … Still a long way to go, you think. And is that going to work out? But step by step (even after the first step comes the wonder.) "Oh beautiful and should it be so?" And with the good explanation it is not that difficult. The bar is high. But afterwards you realize that otherwise there will be no nice instrument. Let alone that it plays nicely. That's how the weeks go by. First coffee, a cozy chat, build, an occasional photo … and after a short while you are really looking forward to the lesson. Nice and relaxing building a unique instrument. Until …. ready, Fine-and she sounds good. "A shame, the course has been done". I can not fail to go back regularly. It is a pity that it is so far from the distant Limburg in Belgium, but it is a bit like coming home. In any case, Ramon would like to thank you for the professional guidance, the pleasant chats and the delicious coffee.
L. Brans, Herk de Stad, België
Guitar making course 4 hours Saturday:
Once every two weeks, from 10: 00h to 14: 00h, build your own guitar under the supervision of Ramon Riemersma.
What is needed to make your own handmade guitar? With this course the guitar is manufactured faster and more can be done during a session.
Guitar building course 4 hours Friday morning or afternoon:
Every week, from 9:00 am to 1:00 pm and from 1:00 pm to 5:00 pm, to build your own guitar under supervision of Ramon Riemersma.
What is needed to make your own handmade guitar?
With this course the guitar is manufactured faster and more can be done during a session.
We start with the following topics:
Humidity and temperature of the building process.
How do you recognize good sound wood.
Acts during the construction process.
Which parts influence the sound of an instrument.
In these classes you will be guided in a group for 4 hours while building your guitar. In principle, it can be started all year round with a guitar building course, provided there is sufficient space.
The costs for the guitar building course are € 60, – incl. VAT per session, with 3 students, excluding materials, but including the use of tools.
You can choose the materials / wood types yourself if it does not affect the sound. The material can also be supplied by Riemersma Guitars at an advantageous rate. The price of the wood can vary a lot but starts at around € 250,- to € 400,- for a complete guitar.
Coffee and tea are always ready for you!
How long the course lasts is totally dependent on the person in question. Of course it is also possible to process things at home. Of course we are there for you, you can always email or contact us by phone if you have questions or problems. You do not need special skills to build a guitar.
Register on the waiting list or look at the possibilities for the NON-Stop course.
Register for the course 4 hours